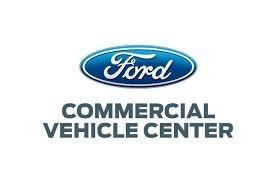 Commercial Retail Financing
At Steele Ford our commercial finance and fleet programs are designed with your business in mind. Our Commercial Fleet Manager, Darrell Smith is trained in time-saving solutions to provide you the support needed to make smart financial decisions.
Features


Traditional financing with great rates
Flexible terms (24 – 72 months)
Combined billing available
Ability to finance Extended Service plans and maintenance plans
Eligible Vehicles


Emergency, Fire and Ambulances
Rental Units
We will come see you
"I recognize that your time is important, so I will meet you at your place of business."
Darrell Smith
Commercial Red Carpet Leasing
Benefits


Lower monthly payments
Allows for increased cash to be invested in your business
Lower maintenance costs
Short-term leasing means new vehicles more often
Combined billing available
Financing of ESP and FMPP
Disadvantages


Kilometre restrictions
Wear & Tear conditions
Excludes Shelby and Raptor
For predictable-use vehicles choose this close-ended lease with no residual risk. When you complete your lease as agreed, simply bring the vehicle back to us. You are only responsible for any excess mileage, wear and use charges.
Commercial Lease
Benefits


Lower monthly payments
Flexible terms
Combined billing
No acquisition, upfront admin or term fees
Pros


Kilometre restrictions
No wear and use charges
Financing for ESP and FMPP
Our commercial lease program puts you in control. This customizable open-end lease program allows flexibility to set the residual based on your business requirements. At lease-end, you are responsible for the residual.
This program can accomodate:


High kilometre and heavy usage vehicles
Vehicle modifications and upfits
Commercial Line of Credit
When you need to add commercial vehicles to your fleet, Steele Ford can help you get them quickly with a Commercial Line of Credit (CLOC). Once CLOC has been established you can acquire additional vehicles easily, whenever you need to.
Benefits
Credit approval for up to 12 months
Credit lines starting from $250,000
No fees
Saves time when additional vehicles are added
Frees up capital for other investments
Accommodates finance & lease transactions
Plus


Up to date notifications when your credit line is set to expire/renew
Combined billing
Ford Commercial Maintenance Plans
Extended Warranty
Peace of Mind for the Road Ahead
With Ford Protect, you can be sure your vehicle is covered. Whether your New Vehicle Limited Warranty is nearing expiration, or has expired altogether, a Ford Protection Plan can save you unexpected repair bills with additional coverage of many vehicle components. With a range of flexible options, you can choose the plan that's right for you.
The non-stop coverage of Ford Protect provides peace of mind and protects your vehicle and your budget from unexpected repair costs are your New Vehicle Limited Warranty has expired. You're guaranteed that repairs will be performed by Ford-Trained Technicians using Ford-approved Parts. You'll even enjoy rental car coverage* and 24/7 Roadside Assistance. It's all designed to keep you protected for the road ahead. Ford Protect is 100% backed by Ford Motor Company of Canada Limited and honoured at every authorized Ford and Lincoln Dealer across Canada and the United States.
*Rental vehicle reimbursement up to $30/day for up to 10-days or $45/day on Lincoln vehicles
Ford Protect Premium Care Plus
Ford Protect Premium Care
Ford Protect Base Care
Ford Protect Diesel Care
Ford Protect Extra Care
Ford Protect Powertrain Care
Why a Prepaid Maintenance Plan makes sense


100% backed by Ford Motor Company of Canada, Limited.
Honoured at every authorized Ford and Lincoln Dealer across Canada and the United States.
Regular schedule maintenance serviced by Ford-Trained Technicians using Ford approved parts.
Helps to ensure that your vehicle is maintained properly by keeping up with your vehicle's regular maintenance needs.
If you sell your vehicle, the remaining Maintenance Protection Plan coverage may be transferred to a new owner, which can add to the resale value of your vehicle. FMPP coverage must be transferred within 90 days of the purchase date of the vehicle (except where prohibited by law). The Limited Maintenance Plan is not transferable.
Zero deductible.
May be included in your finance or lease contract in most cases.
Rust inhibitors
Rust Inhibitor Spray Protection
A synthetic waterproof product that's sprayed into inner cavities and crevices. It bonds to the metal, so it won't drip or run off. Since it's applied between the exterior and interior panels via existing holes in the doors, there's no drilling required. This one-time application extends the life of your car.
Platinum Tire & Rim Protection


Platinum Tire and Rim Protection covers damage caused by road hazards including:
Damaged tire repair
Damaged rim repair
Damaged tire or rim replacement if repairs cannot be done
All related taxes and levies
Mounting
Balancing
Installation
PLUS


Covers original or replacement tires
Coverage is not pro-rated and is totally transferable
Includes tire change or towing assistance
Available for new and used vehicles
Up to 5 years of coverage
How Can Steele Ford Help Me?
Steele Ford can assist you with all your commercial needs. We can find finance and fleet programs that best fit your business.
Our time-saving solutions will provide you with the tools you need to make smart financial decisions.
Meet Our Commercial Fleet Manager
As a Commercial Vehicle Centre we believe our commercial customers deserve to have a Commercial Account Manager dedicated to finding solutions to their vehicle needs. That's where Darrell Smith comes in.
Darrell is your main point of contact for all commercial vehicle needs and believes in a simple philosophy of convenience for all of his customers. His main goal is to make the vehicle selection, purchase and service process as easy for his customers as possible. With over a decade of service in the auto industry, Darrell is a source of knowledge in commercial products and has built many relationships with numerous suppliers and vendors who can help take your vehicle to the next level of productivity for your business.
Whether you have questions regarding the right vehicle for the right job, purchasing options, turn-key vehicle delivery, or fleet vehicle maintenance options please feel free to contact Darrell for a free consultation.
Darrell Smith
Commercial Fleet Wholesale Pricing
We are a Certified Parts Wholesale Dealer


Wholesale parts pricing on shop supplies and repair parts through Ford and Aftermarket products
We service all makes and models:
– Aftermarket off make support
– Ford support through Omnicraft program
Largest Inventory in Metro and in most cases next day delivery on non-stocked items
Professional Service Network available for Select Eligible Independent Repair Facilities


Quarterly Purchase Incentives:
Members who meet or exceed their purchase objectives earn rewards on all eligible
Ford/Motorcraft/Omnicraft part purchases (Excluding Ford collision parts, tires, and core changes)
Welcome Kit:
A welcome point-of-sale kit containing Motorcraft signage and point of sale material
Motorcraft technical service information subscription (TSI)
Access to Motorcraft Technical Service Information (For Ford vehicle lines model years 1994 – current) via motorcraftservice.com
Have More Commercial Lending Questions? Contact Us Today!