Helping Your Business Go Further
Whether you have one car, two SUVs or four small vans, a small catering company or a seasonal landscaping business, we have the resources and the people who are dedicated to helping your business grow with the right vehicles working hard for you.
The Lineup
1 Based on MSRP (Manufacturer's Suggested Retail Price) after currently applicable adjustments have been applied. Excludes options, freight (except in Quebec), AC Tax (except in Quebec), Green Levy (if applicable, and except in Quebec), license, fuel fill charge, insurance, dealer PDI (except in Quebec), PPSA (if financed or leased. PPSA not applicable in Quebec), RDPRM registration and related fees up to $52 (only in Quebec, if financed or leased), administration fees (except in Quebec), and taxes. Dealers may sell or lease for less. See your local dealer for details.

That's why at Steele Ford Lincoln, you'll have access to Darrell Smith, our Commercial Account Manager who is a pivotal point of contact and is dedicated to learning about your business, understanding your unique needs and acting in your best interest. We have many years' experience in providing transportation solutions for businesses, including:
Vehicle Purchase
Steele Ford Lincoln will ensure you get the right vehicle for your business through a comprehensive assessment
Accessories/Upfit/Modification
From Ford Commercial Accessories to customized shelving/racks to full commercial service bodies, we know the right parts, the right suppliers and right installers to make your vehicle work efficiently for you.
Financing
Steele Ford Lincoln will help you select the right financing for your purchase whether it be lease, finance or lines of credit. Often the vehicle upfit can also be rolled right into your lease or purchase for even greater business efficiencies.
Warranty Work/Repairs
We have trained technicians and nearly a quarter of a million dollars in parts on hand, ready to address any warranty repairs or breakdowns with a minimum of fuss and time.
Maintenance/Repair
Steele Ford Lincoln wants to keep your vehicles on the road, working hard for your business – we can do this through:
FordProtect pre-paid maintenance plans – inexpensive and easy way to keep your vehicle maintained throughout your ownership cycle.
FordProtect Extended Service Plans - provides peace of mind protection and offers many plans and options to protect you from unexpected vehicle repair costs after your New Vehicle Limited Warranty has expired.
Factory-trained technicians and a full supply of Ford genuine parts in stock, ready to deal with any unexpected repairs. We also have service loaner vehicle or subsidized rentals available 24-7 in the unlikely event of a vehicle breakdown, keeping you on the road and conducting your business.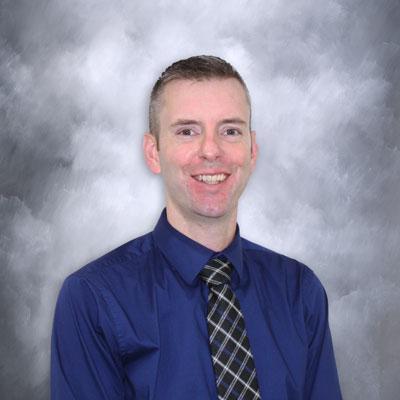 As a Commercial Vehicle Centre we believe our commercial customers deserve to have a Commercial Account Manager dedicated to finding solutions to their vehicle needs. That's where Darrell Smith comes in.
Darrell is your main point of contact for all commercial vehicle needs and believes in a simple philosophy of convenience for all of his customers. His main goal is to make the vehicle selection, purchase and service process as easy for his customers as possible. Closing in on a decade of service in the auto industry, Darrell is a source of knowledge in commercial products and has built many relationships with numerous suppliers and vendors who can help take your vehicle to the next level of productivity for your business.
Whether you have questions regarding the right vehicle for the right job, purchasing options, turn-key vehicle delivery or fleet vehicle maintenance options please feel free to contact Darrell for a free consultation.